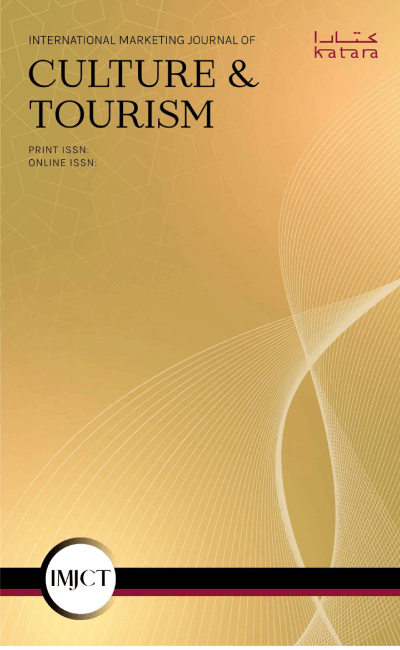 ABOUT JOURNAL
IMJCT is an international scientific journal specialized in publishing research in tourism culture and marketing, including government administration and policies, and developing new technologies, methodologies, and tools. It is published by Katara Publishing House in cooperation with Al Rayyan International University College-University of Derby UK-Qatar. The Journal is an "open-access journal", that publishes two issues per year and aims to provide a scientific platform that allows researchers and specialists to arbitrate and publish their scientific papers from research and studies in the field of tourism, culture, and marketing, as well as to contribute to the spread of knowledge by making these researches and studies available to the beneficiaries across this vast space.
SCOPE
The journal has a huge scope as it fills a void. It will help not only students, teachers. experts and researchers who are working in this area, but also cultural and tourism institutions, organizations, NGOs, companies, and the general public to update themselves about the latest research, developments, and trends in culture and tourism marketing.
VISION
To be a leading global scientific publishing platform in the field of tourism culture and marketing.
JOURNAL
Giving the opportunity to Arab and international researchers to arbitrate and publish their research in the field of tourism culture and marketing.

Contributing to supporting and developing the cultural field and tourism marketing through genuine and serious research studies in accordance with international standards.

Achieving the universality of culture and tourism in accordance with the modern vision, with its professional controls and ethics.

Creating a knowledge base for the magazine that contributes to creating a scientific reference and a solid documentary record.

The

 

journal

 

does

 

not

 

charge

 

a

 

fee

 

to

 

access

 

or

 

publish

 

an

 

article.